Anyone who knows me, knows I love a good road trip. When I moved away from Florida to Oakland, CA years ago, I drove. When I moved from Cali to New York, I drove. And then there were the road trips with grams from New York to Florida every February. Road trips are my thing. I had planned to fly to NJ for this September wedding, but when I booked a Day In The Life Experience in the Bronx for the following week, I decided a road trip would be better. My mom decided to come along for the adventure. Here are some of my favorite photos from the trip!
The first leg of the road trip consisted of a night in Savannah, Georgia and Richmond, Virginia. Both super cool cities that I plan on returning to for longer than one night. Both cities had vegan friendly options and plenty of nature.
We purposely stayed in Richmond to visit my mom's aunt's grave which we hadn't been to yet. RIP Aunt Helen.
A super delish eatery in Richmond, The Daily Kitchen & Bar, had amazing vegan options for me and healthy options for my mom!
When we finally arrived in Newark, New Jersey I dropped my mom off at the airport to head to her sister's house in Grand Island (Buffalo area), New York. I had a wedding in New Jersey and then drove up to Grand Island the day after the wedding. I didn't do much of anything other than the wedding while I was in NJ. The drive to Buffalo was GORGEOUS!
Buffalo is such an unassuming city, but I love it. Grand Island is quaint and basically Canada. Ha ha. No, literally, my aunt and uncle live on the Niagra River and the land on the other side of the river is Canada! I always submerse myself in nature when I'm visiting these parts.
My Uncle Mark is in a band. He's the coolest uncle. Here's a gif I did for his band. Here they are in all of their glory. The Acousticopia Band!
After a few rainy days in Buffalo, my mom and I headed back towards Westchester to stay a few more nights while I did a Day in the Life Experience for one amazing family! We took the scenic route back to Yonkers to see fall and mother nature did NOT disappoint. Here are my favorite snaps of the Catskills. I probably pulled over 15 times to stop and take pictures. I love fall so freaking much. It's a definite
Hello Catskills. I want to document a wedding here. Are you listening couples? Someone elope here and hire meeeeeeeeeeeee! I love the nature so much.

We stayed in Yonkers because my mom grew up there… I lived there for a few years about a decade ago. Dang, I can't believe it's been that long already! I feel like I just moved back to Florida. We checked out a park neither of us had ever been to which is kind of crazy to me. I guess when I lived in the area, the park was a haven for druggies and derelicts and after I moved away, the city renovated and this is the outstanding results of their efforts. What an absolutely stunning park. I NEED TO DOCUMENT A WEDDING HERE. COME AT ME COUPLES.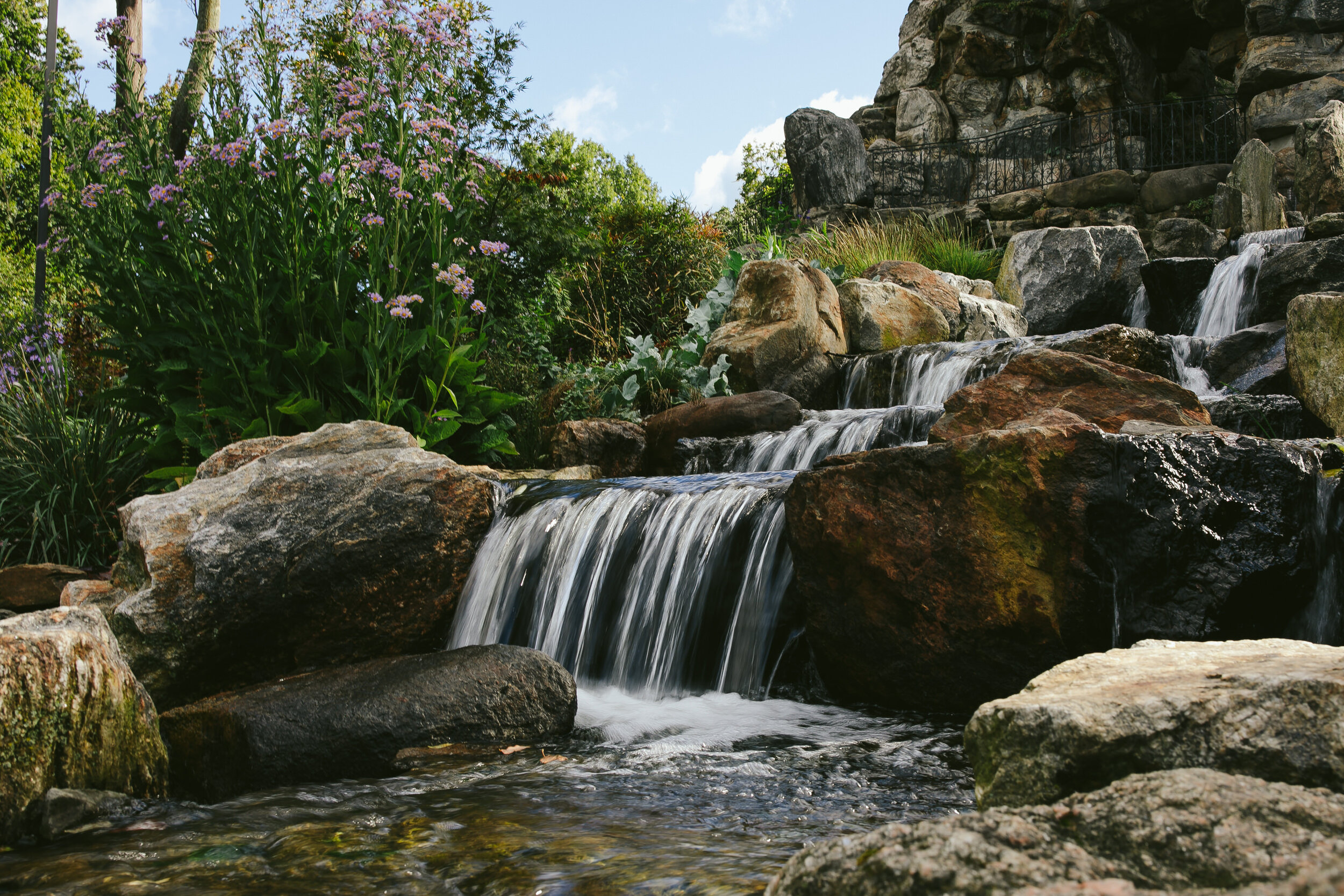 Ummm Hello Brides & Grooms in Hudson Valley, New York… I want to document a wedding here so if you're getting married at Untermyer Gardens in Yonkers hit me up!!!
A trip to New York would not be complete without a visit to my favorite restaurant in Brooklyn, Modern Love. UGH OBSESSSSSSSSED. If you want the best vegan meal of your life, you must eat here.
The day after my Family Day In The Life Experience we started our descent back to Florida. We took the scenic route (west of 95) and stopped one night in Charlotte, North Carolina and then home. Such a long drive. So excited I got to try The Bean in Charlotte for dinner! SO YUMMY!
What a drive. What an adventure. It was so good to experience fall. The cooler temperatures gave me LIFE. If you have ever lived in South Florida for all four "seasons" of excruciating heat, you'll understand me. Big thank you to my mom who gifted me with this road trip. Love our travels together!