Nashville Engagement Session
Since Justin proposed to Kelly in Nashville before Bonnaroo, we scheduled their Engagement Portraits while they were still in Nashville, because DUH! So I joined them at the crack of dawn at their adorable Airbnb cabin and we started their session as a Day in the Life… but then ventured off into Downtown Nashville for their portraits. Coffee and tea! Kisses and cuddles! Scooter Photobombs and a cute dance party on a bridge. These two had the best engagement session only 36 hours after he proposed! Love it.
Here are a few of my favorites from Kelly and Justin's Destination Engagement Session.
Downtown Nashville Engagement Session
Yee-Haw Y'all!
Justin's Nashville Dream was to visit Third Man Records to record his own album. Guess where we went next… and what Kelly and Justin got to do!?!? These two crossed a thing off their bucket list!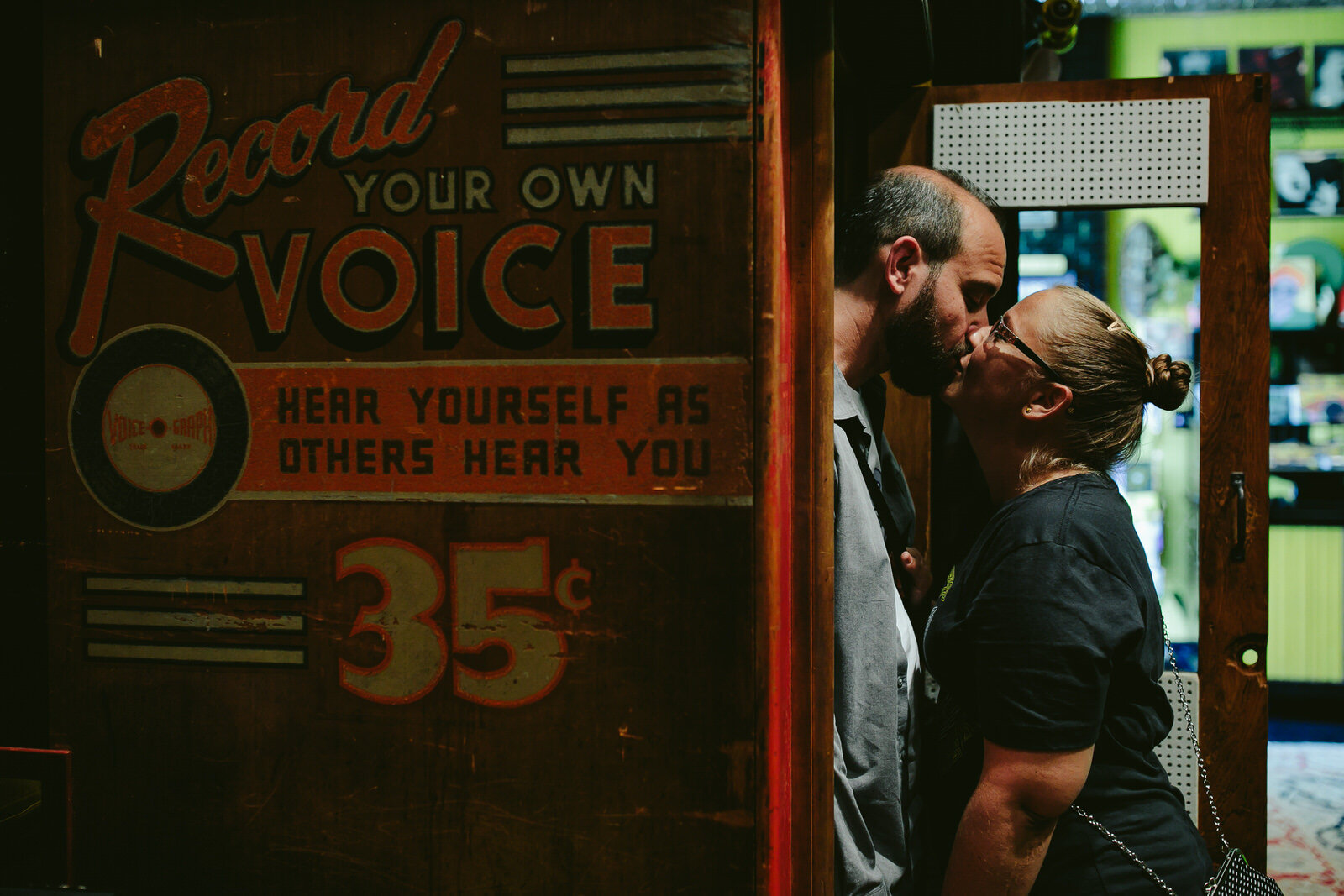 Are you planning a Destination Engagement Session? Tiny House Photo travels!!